Nearly a year ago, I posted a WIP Wednesday about a stripey pink & purple hat I was knitting. If you'd like you can check out that post
here
.
And nearly a year on, here I am sharing the finished object with you! Now thankfully it didn't take me nearly a year to knit this hat, if my Ravelry project page is to be believed it actually took me about a week to finish it. But, as I promised I'm attempting to catch you up with my finished objects that I haven't shared yet.
This is a cute hat, and it definitely kept me warm when we visited the Alps last winter. We were in the ski resort of Avoriaz when we took these pictures, it's quite a bit higher than the resort we normally visit and the view was spectacular!
I used Fyberspates Scrumptious in Chunky and if I remember rightly the yarn was a little splitty to work with, but the finished hat is deliciously warm and oh so soft. I love the colour of this hat, pink and purple has got to be a winning combination in my book! If you'd like more details, take a look at my
Ravelry Project Page
for this hat.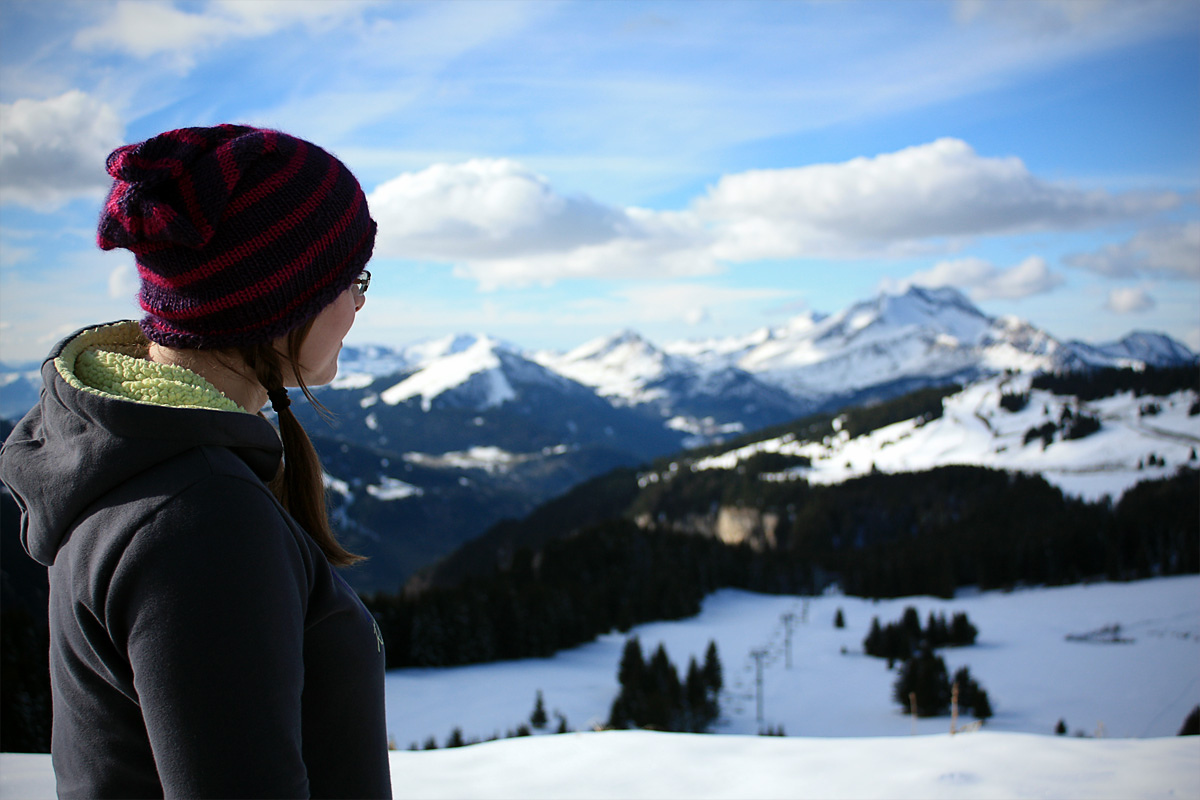 Hopefully, we'll be visiting the Alps again this Winter (in which case I'm sure this hat will see some more use!) ,but we aren't booking anything just yet. It was such a poor season last year in terms of snowfall we're going to see how things pan out before we make any firm plans.
I'll be keeping an eye on
Finished Object Friday
posts today to see what everyone has been making, but I'd love you to leave a comment and say hello and let me know what you've been making. I'd love to have a look at your finished projects!
See you soon,
Emma X
PS - For those of you asking on my
WIP Wednesday post
this week what breed of cat Reuben is, he's a Siamese. I have 2 Siamese cats, Reuben who's a Chocolate Point Siamese and I also have Spencer who's a Lilac Point Siamese. Reuben is definitely the lazy one of the pair, and loves nothing more than chilling out on the bed!